Whats in a name? whether you want to call it udupi or udipi it does not really matter. The region Udipi in Karnataka state of India is a traditionally rich region with a lot of variety when it comes to the food served there.
We are looking at this post to understand the cuisine of the Udupi region. This is another post in the series "
Knowing a cuisine
"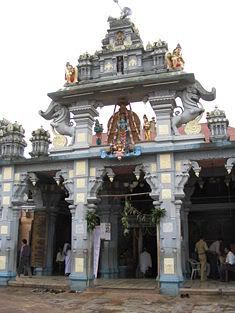 A very traditional and religious this region in Karnataka, literally shuns non vegetarian food.
Udupi cuisine is a world renowned cuisine of the southern India. Udupi cuisine comprises dishes made primarily from grains, beans, vegetables, and fruits. The variety and range of dishes is wide, and a hallmark of the cuisine involves the use of locally available ingredients.
The very famous masala dosa has its origins in Udupi and a whole school of South Indian vegetarian cuisine takes its name from this town. This is 'pure' vegetarian food and ofcourse adhering to strict vedic tradition the use of onions and garlic is discouraged.
Pumpkins and gourds are the main ingredients, while sambar is prepared with ground coconut and coconut oil as its base. Rasam, a spicy pepper water, is an essential part of the menu and so are jackfruit, colocasia leaves, raw green bananas, mango pickle, red chillies and salt. Adyes (dumplings), ajadinas (dry curries), and chutneys, including one made of the skin of the ridge gourd, are specialities.
There can be a lot more that can be told about the cuisine of the udupi region. There are a lot of signature dishes fromt this region like,
bisi bela bath
which is a mixture of rice, lentils and vegetables which once prepared has so much flavour and taste which blows people away. Another signature dish that originated from this udupi region is
Upma
prepared using sooji, wow is not the word for this dish usually served as breakfast.
Well, let us not get into all the dishes from this region already, we will look at a lot more dishes from the udupi cuisine in the posts to come. Till then you might want to
subscribe to more posts to come by Email
Suggested Reading:


Hyderabadi Cuisine
Chettinadu Cuisine